Glass Bathtub and Shower Enclosures in Elkins, WV
Professional Sales, Installation, Remodeling, and Repair Service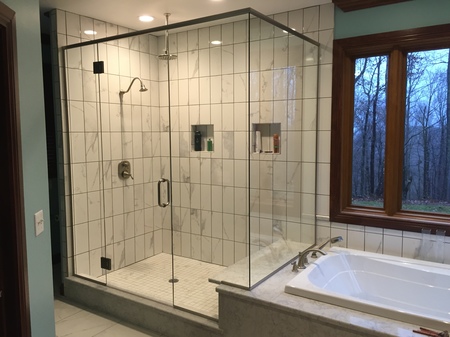 Talbott Glass, LLC offers professional sales, installation, and repair services for glass shower and bathtub enclosures in Elkins, and throughout our entire West Virginia service area. In conjunction with our manufacturing partner, C. R. Laurence, we offer the world's finest and most durable heavy-duty bathroom accents to enhance the beauty and functionality of your bath. Available in chrome, anodized, nickel, oil-rubbed bronze, and a range of color options, we can accentuate your bathroom's atmosphere according to your personal preference. If you are considering a bathroom remodel, contact us! We are certain that you will be pleased with the look and feel of our glass bath or shower enclosure installation in your home.
Sliding Shower Doors
Frameless Shower Doors
Designer Hinges, Pulls, Handle Sets, and Knobs
Tub Enclosures
Custom Frameless Glass Shower Enclosures Installed by Skilled Craftsmen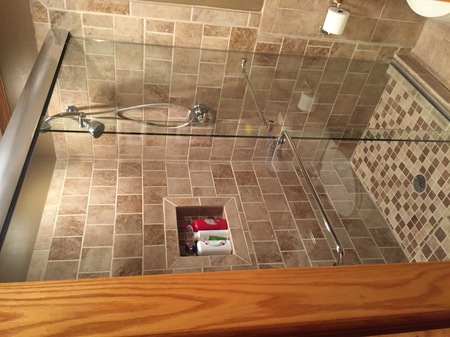 We will meet with you to show you all of your available options, measure your installation, submit fabrication instructions, design, and install your custom glass enclosure with the personalized attention that you deserve. C. R. Laurence is the global leader manufacturing the finest frameless shower enclosures. They offer an extensive range of stunningly attractive fixtures designed to endure the humid environments present in most bathrooms. Easy to clean and easy on the eyes, you cannot go wrong when choosing a C. R. Laurence enclosure, installed by the skilled craftsmen of Talbott Glass, for your new construction or remodeling project.
Elegant Sliding Glass Shower Doors Installed at a Fair Price
When considering the installation of a new shower enclosure, there is no need to compromise on quality or sacrifice the attractiveness of your bathroom to save money. The enclosures and sliding glass shower doors that we offer are routinely installed in the world's finest resorts, condominiums, and hotels throughout the world. Now you can enjoy the elegant, high-scale choice of professional design contractors in your own home. We would be pleased to meet with you to discuss your choices and install your new glass enclosure. Contact Talbott Glass to schedule an appointment today. Call: (304) 636-2936.