Buy Strong Glass Blocks in Elkins, WV
Efficient Resistance to Missile Impact, Forced Entry, UV, and Tornados
Are you interested in adding the security and stunning visual design display of glass blocks to your residential or commercial property in Elkins, or in our West Virginia service area? Glass blocks offer a wide range of interior and exterior design options to enhance your living and working environment. Aside from the standard benefits of being inert, low maintenance, and extraordinarily strong and durable, many additional options are available for your glass block installation.
Extreme Physical Threat Protection
Blast, Ballistics, Large Missile Impact, and Forced Entry Resistance
Department of Defense Blast Glass Standards
FEMA Tornado and Hurricane Resistance
Energy Efficiency (Low-E, Argon, & Polystyrene Frames)
UV Filtration
Colored Design Line
Basement Window Panels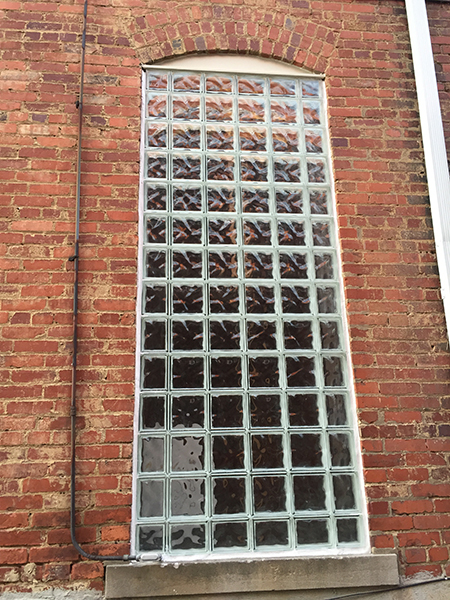 Superior Glass Blocks for Residential and Commercial Installation
Our partner, Pittsburgh Corning, is the world's only glass block manufacturer producing superior blocks capable of meeting the strict standards of building codes for residential, commercial, military, municipal, and institutional installations. Options include clear block, as well as a variety of patterned and opaque designs for privacy, light diffusion, and design enhancement applications. Available high performance blocks provide extreme levels of security against intrusion, fire, privacy, light transmission, violent weather, sound transmission, and energy loss. Ventilated panels are available, which include dryer vents for humidity reduction in areas such as basements and laundry areas.
Order Glass Block Panels for Your Basement Foundation Project
We offer installation of pre-assembled glass block panels, as well as individual blocks. Talbott Glass also sells directly to contractors and homeowners for use in do-it-yourself projects. Glass blocks can be installed directly to the basement foundation of your structure to eliminate ongoing deterioration of existing wooden frames and rusting metal. The virtual impenetrability and inert qualities of glass blocks make them ideal for a wide range of installations.
Contact the helpful staff members at Talbott Glass to learn more about the glass block products that we carry or to place your order: (304) 636-2936.