Residential Glass Repair and Installation in Elkins, WV
Enhance Your Home's Quality and Curb Appeal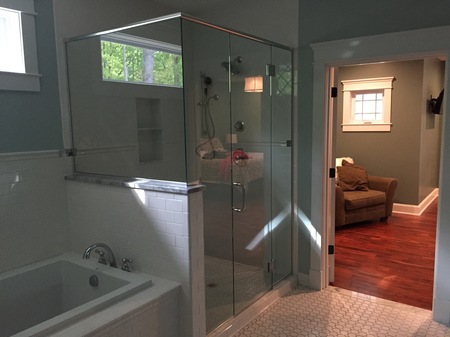 Talbott Glass, LLC provides residential window and door repair and installation services for our customers throughout West Virginia. Your home's curb appeal and energy efficiency depend largely upon the quality and style of the windows and doors that you choose for your house. Regardless of the architectural style or age of your house, Talbott Glass has the ideal solution to enhance the attractiveness and functionality of your home.
Create a MY HOME account to view all of Simonton's window and door options, including types, styles, colors, hardware, and grid options. Browse the gallery, make your selections, and contact Talbott Class to schedule your installation: (304) 636-2936.
Personalized Window and Door Sales, Repair, and Service
At Talbott Glass, we have been trusted to provide prompt, courteous, and personalized window and door sales, repair, and service for over 110 years. We offer a range of glass products with one of the widest selections of styles, colors, and options in the Eastern United States. Our professional team works with homeowners throughout our extensive service area.
Protective Glass Tabletop Covers, Decorative Glass, & Tub and Shower Enclosures
In addition to basic window and door products, we offer many specialty glass services. We sell and install attractive and durable glass tub and shower enclosures, decorative glass windows and accents, custom mirrors, protective glass tabletop covers, offer furniture repair/restoration, and many additional types of repair services.
Window Restoration
Custom Mirrors
Mirror, Tabletop, and Furniture Repair
Custom Protective Tabletop Covers
Energy Efficient Insulated Doors and Windows
Simonton Residential Windows and C R Laurence Shower Doors
As a proud authorized dealer and installation company for Simonton windows, we offer a wide selection of quality windows to meet every budget, with superior installation according to factory specifications. Choose from the following options, styles, finishes, grid, and color options for Simonton windows and C R Laurence frameless shower doors and enclosure systems and accessories.
Kawneer Residential Replacement Window Installation in Elkins, WV
Kawneer manufactures residential replacement windows according to strict performance guidelines. For exceptional security, ventilation, and weatherability, consider Kawneer for your window replacement project. Many attractive and functional styles and color options are available.
Simonton Window Warranty Service
We provide warranty service for all windows covered by Simonton. Our service is prompt and we treat you with courtesy. If you require assistance, please call to schedule an appointment for your covered repair.
Contact Talbott Glass, LLC to schedule an appointment for prompt installation: (304) 636-2936.