Glass Door Repair and Replacement in Elkins, WV
Serving Residential and Commercial Customers Since 1906
If you have a glass door that requires a mechanical or glass repair, or you are considering the purchase of a new replacement door, contact Talbott Glass, LLC. We offer complete repair, sales, and installation service for private residential and commercial properties of all types. We are proud to have served our customers' glass repair needs since 1906 and look forward to helping you, as well.
Professional Sliding Glass Door Roller and Track Repair
Repair work involving large pieces of glass is not a do-it-yourself project. For safety reasons and to maintain the integrity and durability of your glass door, we have the proper professional-grade equipment and extensive experience that you can rely on. Some of the repair services that we offer for glass doors include:
Mull (trim) removal & replacement
Repair & renewal of scratched glass
Glass replacement
Sliding glass door roller & track repair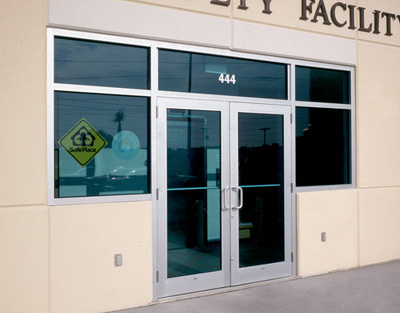 Quality Repairs Keep Your Glass Doors Like New
We take pride in all of the work that we do for you and make sure that you are satisfied. At Talbott Glass, we appreciate your recommendations to others as a professional company committed to providing quality products and service in a timely manner. We can handle your entire repair needs to help keep your glass doors looking and functioning like new!
Residential Glass Exterior and Shower Door Replacement in Elkins, WV
We carry the fine line of Simonton residential exterior glass doors, including:
For the handsomest, most durable shower doors available in Elkins, WV, and our service area, we recommend and install C. R. Laurence Shower Doors. These magnificent tempered glass doors are available in a wide range of functional styles with features designed to help keep your bath looking clean and sanitary. We install frameless and sliding door models, complete shower enclosures, and a wide range of hardware that enables you to customize your installation to match the style of your bathroom.
Kawneer and YKK Commercial Glass Entryways, Storefronts & Door Replacement
Is your commercial glass door or entryway getting hard to open or noisy to operate? Is it making your business look unprofessional? If your glass doors have gotten to the point where repair is impractical, or you are interested in a new look, we can help! At Talbott Glass, we offer stunningly attractive, durable, thick tempered glass doors to enhance your customers' first impression. Your entry door is the single most important factor impacting your customers' opinion of your business. Make it count.
Storefront Doors
Interior Storefronts
Curtain Walls
Glass Entry Systems
Tempered Entrances
Glass Entry Systems
Kawneer offers the following finishes for their commercial storefronts and doors: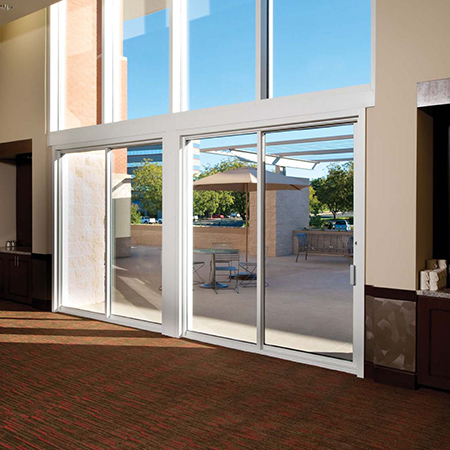 We recommend the following premium quality Kawneer commercial doors, according to use:
When you are ready to learn more or schedule your repair or installation appointment, contact Talbott Glass, LLC at: (304) 636-2936.