Commercial Glass Repair and Installation in Elkins, WV
Professional Glass Styles at Affordable Prices
"24 Hour Emergency Repair Service"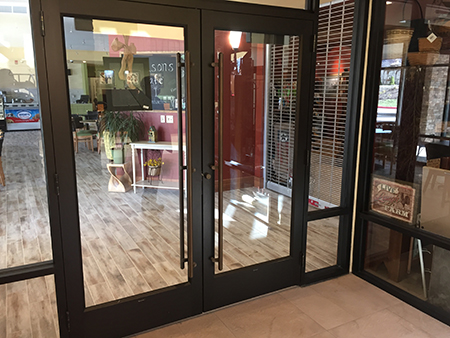 Talbott Glass, LLC offers affordable professional repair and installation services for small and large commercial businesses throughout West Virginia. The appearance of your business says a lot about your company. Glass is a widely recognized standard indicating quality, cleanliness, and attention to detail. The style of glass that you choose can be customized to market your business any way you choose, from classic reliability to an advanced modern style, and everything in between. We provide 24-hour emergency repair services for our commercial storefront customers throughout the local area.
Glass Business Security Products and Damaged Glass Repair
Our experienced glass technicians work directly with you to gain insight regarding your aesthetic and security goals to help you determine which glass products will best meet your needs. Regardless of whether you would like to repair or replace damaged glass or are interested in changing the entire appearance of your business, we can help. Talbott Glass also serves new construction contractors.
Attractive Business Display Cases, Storefronts, and Teller Windows
Talbott Glass, LLC works with businesses of all types and sizes to provide the materials required to make your property as attractive, secure, and energy efficient as you desire. Our professionals work around YOUR schedule to avoid business loss and disruption.
Glass Entry Systems
Tempered Glass Entrances
Window Restoration
Custom Mirrors
Commercial Restoration
YKK and Kawneer Commercial Doors and Windows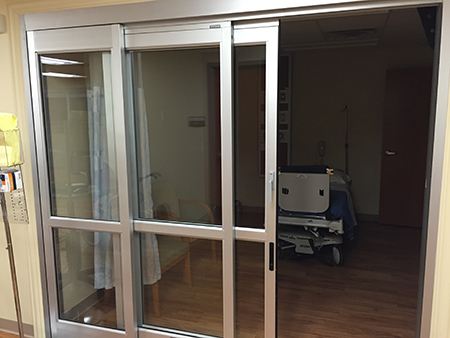 We work with the nation's finest commercial glass manufacturing brands to bring you durable, impressive glass doors, windows, storefronts, display cases, interior office windows, teller windows, office furniture, mirrors, steel doors and many other attractive materials that help your business portray the image that you want, as well as keeping your goods secure. Our factory-authorized craftsmen install all of the products that we sell.
Operable Windows
Double Hung and Fixed Storefront Windows
Storefront Doors
Interior Storefronts
Curtain Walls
Glass Entry Systems and Tempered Entrances
Kawneer Commercial Storefronts, Windows, and Entryways
Choose the color of your new Kawneer commercial storefront, windows, and entryways:
Kawneer Products:
Kawneer Storefronts

Windows
Kawneer Commercial Door Sales and Installation
We sell and install the following premium quality Kawneer commercial doors:
We have been contracted to provide services with fine businesses throughout the region, including:
Harbel, Inc. (The Belt Group) of Cumberland, MD – New lodge at Canaan Valley
High Point Construction of Buckhannon, WV – AB College Football Stadium
Lombardi Development of Morgantown, WV – Here & There Transit in Philippi, WV
Big Timber Brewing Company of Elkins, WV – Storefront Design and Installation
---
Talbott Glass, LLC
1100 Cole Avenue
Elkins, WV 26241
Phone: (304) 636-2936
Email: justin@talbottglass.com
Hours: Monday – Friday, 8 am to 5 pm